See Our Covid-19 Policy For Tax Season.
Click here
A few benefits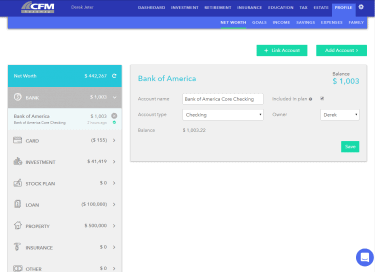 Aggregate Accounts
Such as bank accounts, investments, credit cards, loans, mortgages, and insurance from over 8,000 financial institutions
Budgeting Tool
A simplified Budgeting Tool that will automatically categorize your expenses, updated daily.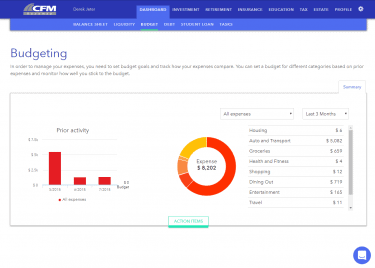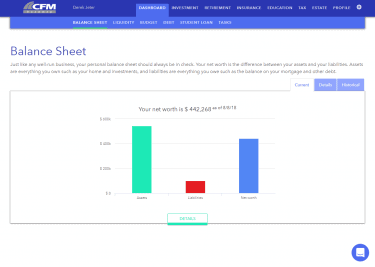 Net Worth
A Net Worth tracker to give you a birds eye view of your assets and liabilities
Retirement Planner
A Retirement Planner to help you stay on track for a successful retirement. Make changes to your plan to see how it will affect your situation.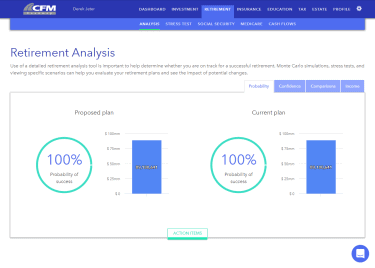 Subscribe to Our Monthly Newsletter
Stay Up to Date on the Latest Financial Planning News.
Want to see if our services are right for you?
Schedule a complimentary, 15-minute phone call today.
Schedule a Call